Skip to main content
It looks like you're using Internet Explorer 11 or older. This website works best with modern browsers such as the latest versions of Chrome, Firefox, Safari, and Edge. If you continue with this browser, you may see unexpected results.
Article Pairs used in class
Groups of Articles:
I presented the class with the following three sets of articles (each set consisted of the NYT coverage of a study, the original scientific study as published in a scholarly journal, and another news source). I had the class vote on the one that they wanted us to use in class.
Additional Pairs of NYT/Scholarly Studies
Prostate Cancer Treatment and Dementia
Coke and Pepsi Sponsorship of Health Organizations
The Science News Cycle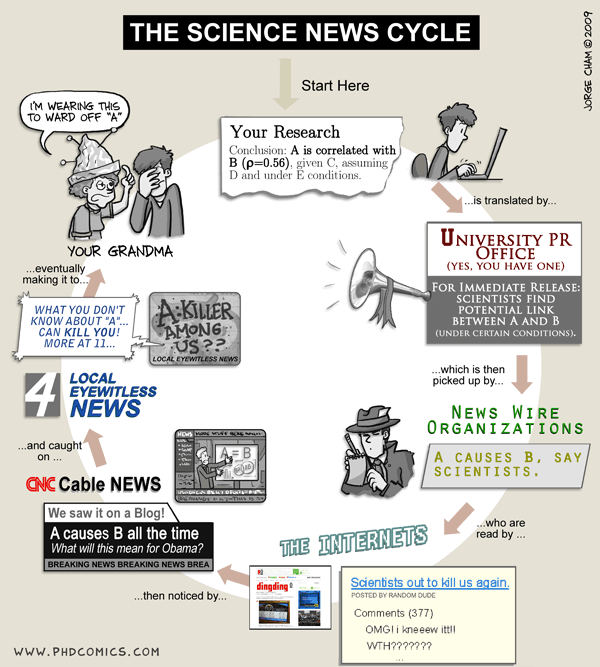 Blog post about "experiment" to plant fake science news